25aug09:00Curso: Storytelling with Data09:00 Online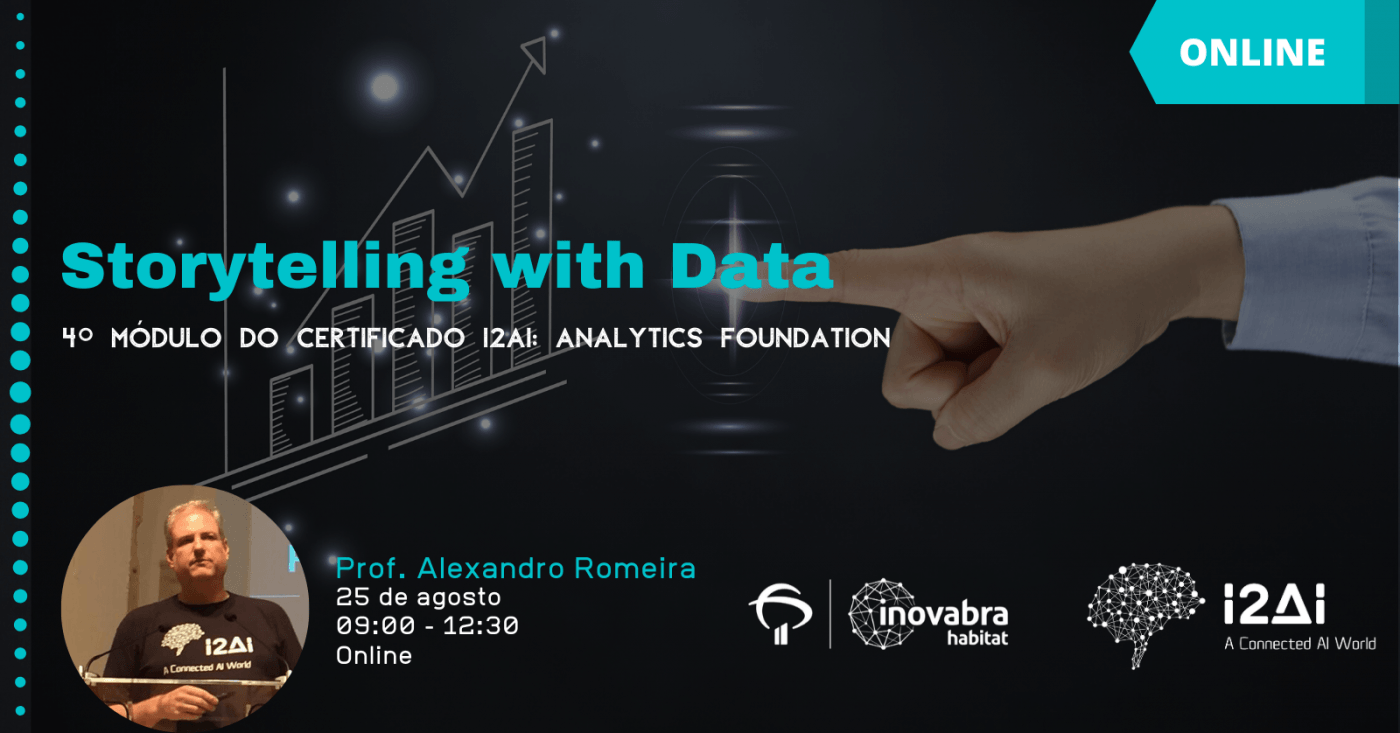 Event Details

O curso Storytelling with Data é o quarto de 4 módulos do Certificado I2AI Analytics Foundations, uma certificação para capacitar líderes a criar estratégias vencedoras para Transformação Digital, entender o valor dos Dados na Nova Economia, e ter recursos para inovar com as novas tecnologias. O 4° módulo acontecerá no dia 25 de agosto, às 9h. O evento é pago.

Palestrante:
Prof. Alexandro Romeira – Engenheiro da computação com especialização em Big Data / Data Science, sócio fundador da I2AI (International Association of Artificial Intelligence) – Associação de fomento a aceleração de tecnologias ligadas à Inteligência Artificial por organizações ao redor do mundo e da D2i (software house de IA e Analytics).